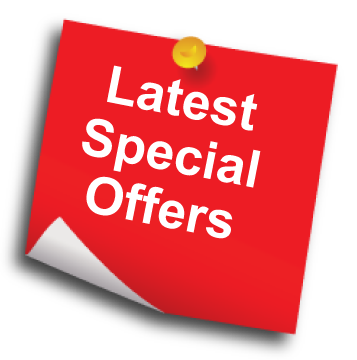 NLP Training Special Offers
There are currently no NLP training courses in the region that match us for quality, content or cost. Yes, there are cheaper NLP training courses in the Birmingham areas but none that offer the level of experience, certification, extra special bonuses or quality that we do. To add to that value we also offer a range of special offers, below is our current list. If you would like to discuss any of them in more detail please
click here to contact us
.
Price Match
Because we firmly believe that we offer the best quality and value for money in NLP training in Birmingham and the Midlands, we give this promise:
If you can find a training course that offers the same value, certification, experience and quality in this region for less than us, we will match their price plus give you a 

10% discount

!
Book More Than One Place and Save 10% on each Additional Place
If you book more than one place on any training course you will receive a 
10%

 discount on each additional place booked
. If you want to take advantage of this offer,
please contact us for details
.
Multi-Course Savings
If you book on more than one course at the same time you can take advantage of the following special offers:
Book on the NLP Practitioner and Master Practitioner Together and
SAVE £1000!
This is exceptional value and is my most popular offer, with over 75% of people who book with me choosing this option. For more details and to book,
click here
.
Book on the NLP Practitioner and NLP Coach Together – 
SAVE £200!
If you want to learn to be a coach, either in your existing role or by becoming self-employed coach, this is the ideal option for you. It combines the skills and strategies of NLP and Coaching to give you everything you need to 
become an effective coach
. For more details and to book,
click here
.
How To Take Advantage of These Offers
All these special offers are available at the time of booking only. You only need to pay a small deposit at the time of booking to confirm your place(s).

If you have any questions or would like to discuss these offers in more detail please call me on 
0121 251 6172
 or
click here
to contact us.