Business Applications of NLP
DIPLOMA in BUSINESS APPLICATIONS of NLP
Fast Track Your Way to Business Success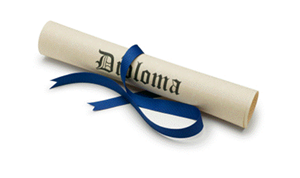 Learning Outcomes
This diploma course will give you everything you need to use NLP in a business setting.
Overview
This course is specifically designed for the needs and requirements of the modern business or organisation. It is not a public course and runs exclusively in-house. We recognises the need to offer maximum return on your investment.
This 4-day course will give you the essential NLP skills for business.
In house courses can be tailored around your timetable and needs.
Content
This course is designed specifically to give you the NLP skills you need to improve your company or organisation.
Communication and Leadership Skills
Communication is the core skill for any business person.
Problem Solving and Critical Thinking
It the quality of your thinking skills that will set you apart and create success.
Motivation – Motivation is not what most people think. Learn how to create the appropriate motivation in yourself and other people
Stress Management
In this hectic and fast paced modern business environment, stress is the number one issue for an organisation to deal with. Stress management is an essential skill in business and develops real resilience.
Outcome Orientation
If you don't know where you are going how can you get there. Unfortunately, many organisations do not know how to formulate outcomes, goals or missions that can be actionable and successful.
Persuasion and Influence
Being a persuasion communicator is an important ability at any level of business.
Investment
We appreciate the importance of cost when choosing an in-house course. To keep things transparent, we charge a simple "day rate" not a "per person rate" which means you will know the overall cost before you begin no matter how many delegates you have. This fee will include all preparation needed but will not include additional cost such as training materials or expenses incurred traveling to the training course. A venue can be sourced for you at an additional cost.
How To Book
This is course is run exclusively in-house for companies and organisations. We ask for a minimum group size of 4 people. Because of the design of this course, we ask for maximum group size of 18 delegates.
To discuss this course or any aspect of NLP in a business context, please
contact us here
or call
0121 251 6172
.